About Us
Teng Hoi is a non-governmental organization founded in 2003 that develops a number of programs linked to the environment and education to encourage participation and interest while providing measurable results.
'Teng Hoi' is a Cantonese phrase that translates as 'listen to the sea', a name that originated from our first program in the early 2000s – the development of a device to locate explosions underwater generated by illegal fish bombs. The sea provides feedback to us about the way our society lives. We believe that what we hear should be harmonious, but all too often it is not and explosions underwater are an extreme example of how our human society shatters the harmony. At Teng Hoi, we wish to restore that harmony. Our name serves as an ongoing reminder to listen attentively to the voice of the environment and prioritize its well being.
Our Mission
Built on sound principles of education, science, practicality and humanity, Teng Hoi aims to create participative solutions to environmental problems that link to education and develop programs with measurable benefits for the environment and for the people who participate in them.
Meet the Team
DR. GEORGE WOODMAN
FOUNDER & DIRECTOR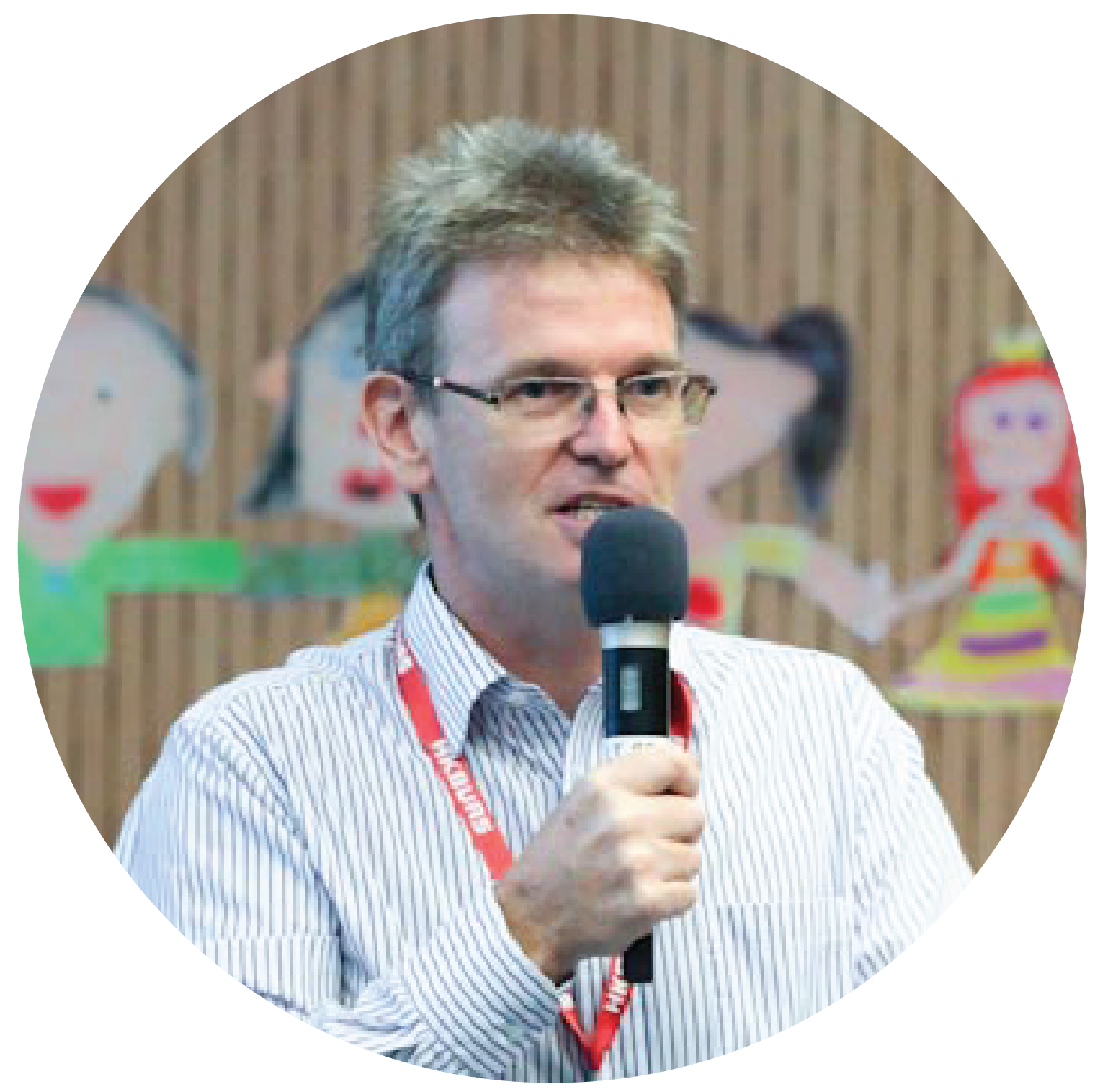 George Woodman is an established marine conservationist and water quality specialist. He has a degree and PhD in physics and uses his expertise to direct much of the technical development side of Teng Hoi's operations. After being subjected to fish bombing during an Oxford University reef monitoring expedition to Sabah, Malaysia, George pioneered the development of underwater bomb detection systems.
To continue development, George moved to Hong Kong in 1997 as Head of Science at Li Po Chun United World College and Coordinator of the Coral Monitoring group in Hoi Ha Wan Marine Park. Since 2003, George has developed a number of public outreach programs to educate children and adults on marine ecology and water pollution issues. He continues to share his passion for the environment through his active leadership in Teng Hoi's various projects.
DR. SIMON WILSON
BOARD MEMBER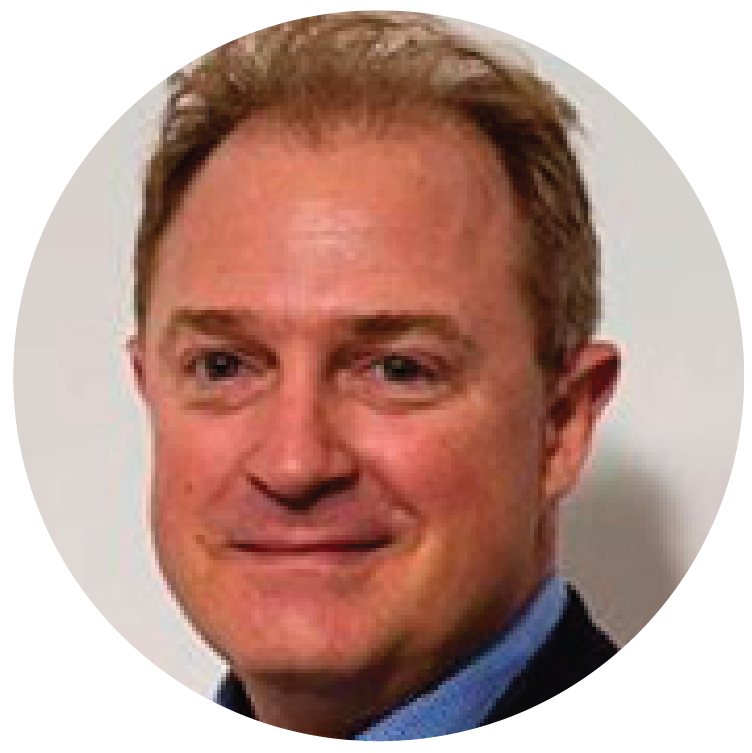 For the first ten years of Simon Wilson's career he was a marine biologist with a particular focus on coral reefs and their management. During this time collaboration with Dr George Woodman led to the testing of a hydrophone system for the detection of underwater explosions associated with blast fishing. About ten years ago he participated in a hotel development project on an small island in the Maldives which forced him to think seriously about a wide range of sustainability issues such as energy and water production, waste management, the project's social context and the sustainability of the supply chain. That small island became a metaphor for the sustainability challenges of the planet and led Simon to become fascinated in all aspects of sustainability.

Marine ecology is still an important part of his technical expertise tool kit, but over the last ten years Simon has also been deeply involved in environmental impact assessment and management, sustainable development and ecological conservation and management.

He holds degrees in zoology (BA), coastal zone management (MSc) and coral reef ecology (PhD), and is co-founder and technical director of Five Oceans Environmental Services LLC, an environmental consultancy with offices in Muscat, Dubai and UK.
DR. JOHN GREEN
BOARD MEMBER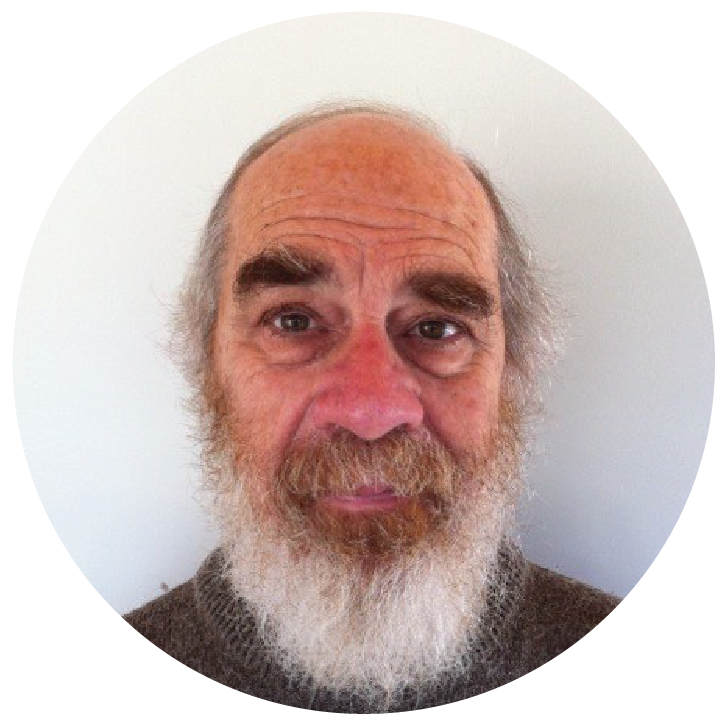 John was educated in the UK (MA Oxon – Chemistry, PhD Leeds – Radiation Chemistry; PGCE York – Chemistry & Rural Science) and he taught there for about ten years (Repton & Manchester Grammar School). He emigrated to New Zealand in 1987 where he was appointed International Baccalaureate (IB) Coordinator at Kristin School, which became the first IB school in New Zealand.
In 1996 John moved to become Director of Studies at the Li Po Chun UWC of Hong Kong where he stayed until 2008. He now works as an educational advisor, specialising in providing support for schools offering, or intending to offer the IB Diploma programme as well as being Deputy Chief examiner in Chemistry and part of the team developing the new Nature of Science course. This career change has also given him more time to devote to other interests such as environmental education, hence the involvement in Teng Hoi, and increasing educational opportunities for the young people of East Timor.
MR. ALAIN LAU
BOARD MEMBER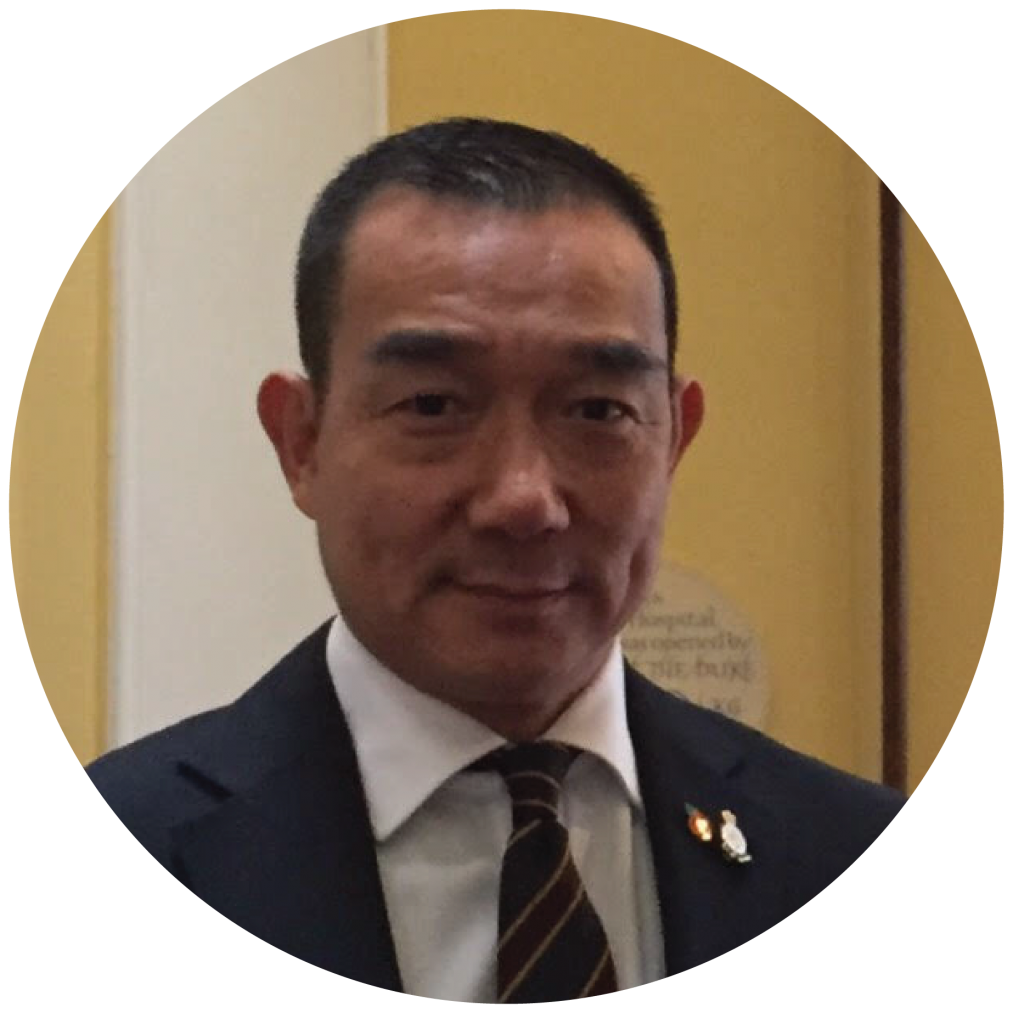 Alain has been with Teng Hoi since its inception in 2003 and the early discussions with UNEP on detection of fish bombs. He was a member of the British Army, has an extensive background in the finance and insurance industry, and a personal interest in law enforcement and security.
As a keen diver he sees the need for promoting environmental awareness within Hong Kong and the region. He is glad to be able to employ his experience in guiding the development of Teng Hoi.
History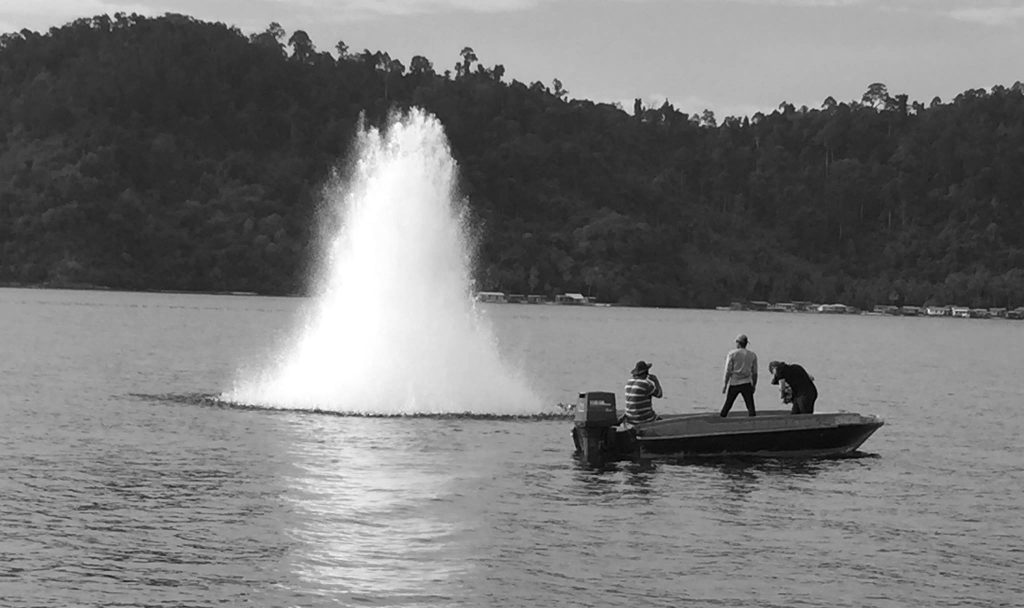 1994: Expedition
George Woodman, our director, and a team of scientists from University of Oxford conducted a coral reef survey in Sabah, Malaysia. Every day, the team would feel an impact of a fish bomb every 3 hours, producing a very disturbing feeling as if they have been kicked in the chest. George and his colleague, Simon Wilson, decided to develop a device to detect the explosions using hydrophones.
George formed a partnership with Hong Kong University of Science and Technology with Professor Reinhard Renneberg to conduct further research on the fish bomb detector project.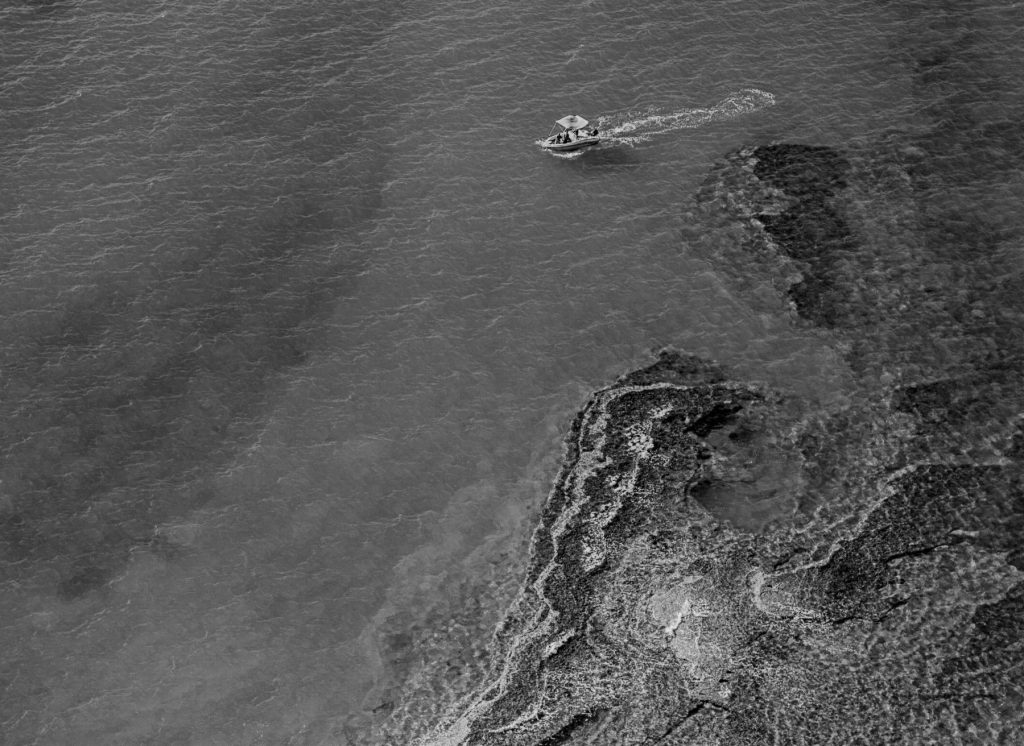 2002: Fish Bomb Detector Proposal
George and Simon developed a fish bomb detector proposal with Professor Ridzwan at the Universiti Malaysia Sabah.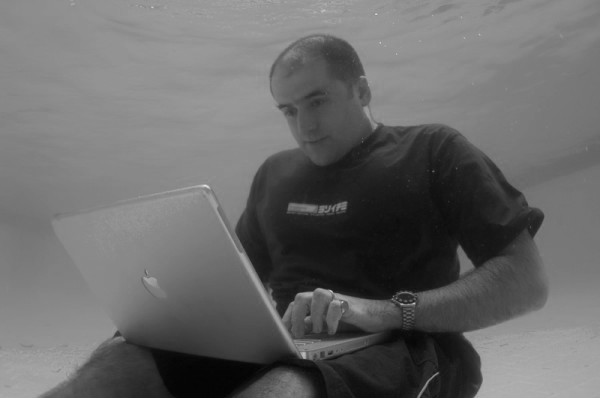 2003: Founding of Teng Hoi
George and Simon founded Teng Hoi Conservation Organization and published their first paper "Acoustic characteristics of fish bombing: potential to develop an automated blast detector" on the Marine Pollution Bulletin.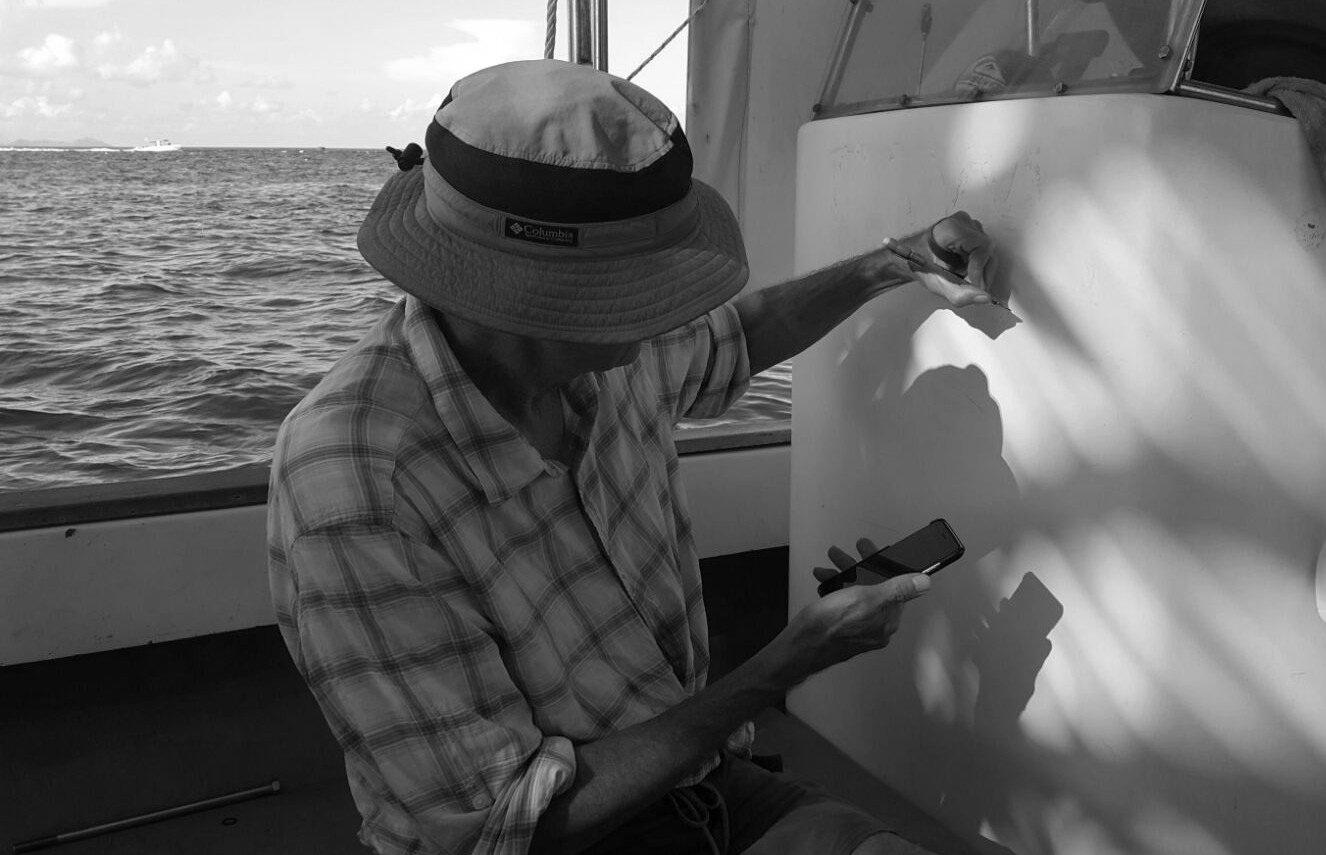 2004: Publishing
Second paper "A direction-sensitive underwater blast detector and its application for managing blast fishing" published on Marine Pollution Bulletin.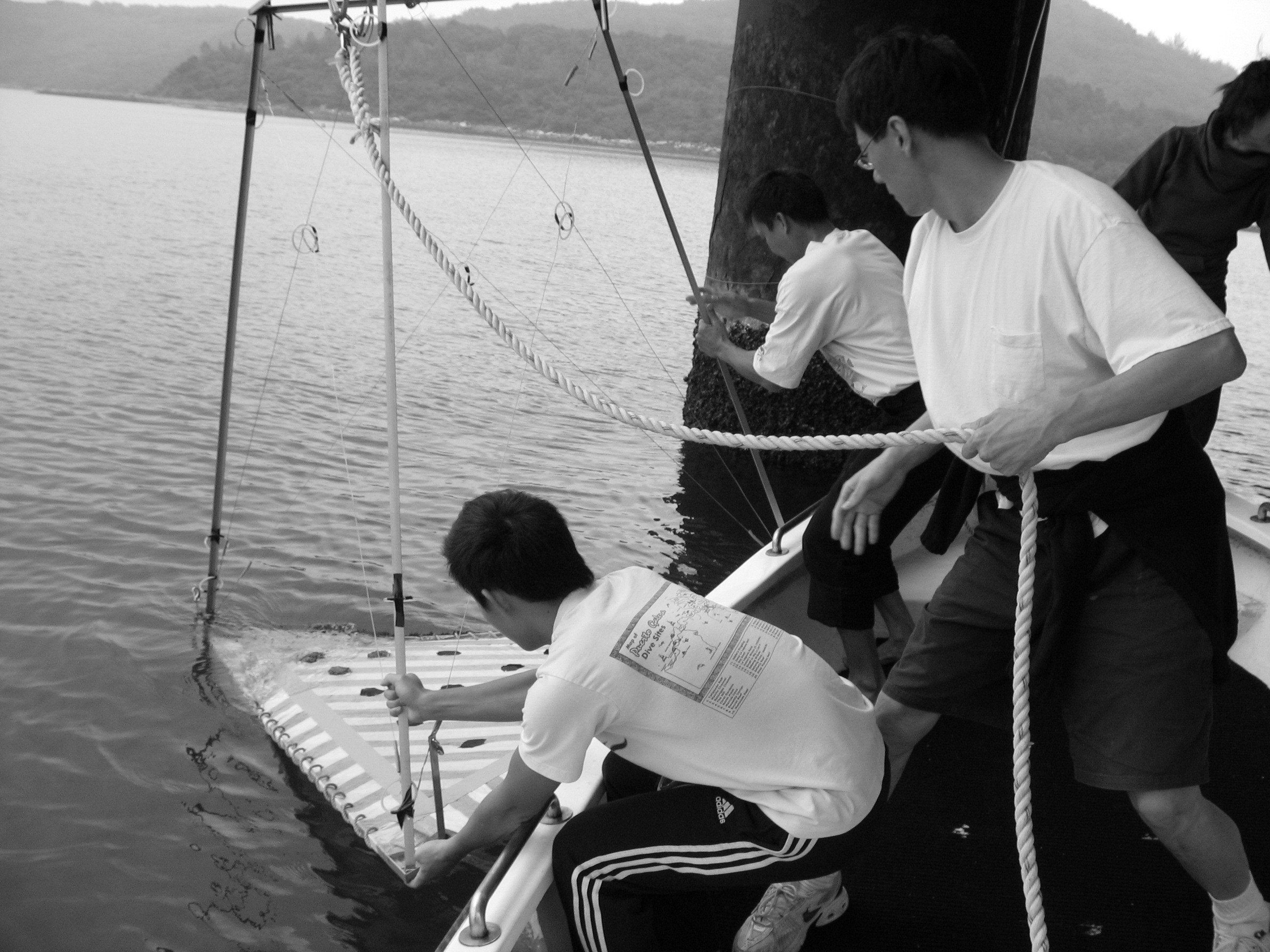 2005: Pilot Detection System
George worked with WWF Hong Kong to install pilot bomb detection system into their HK Marine Life Centre in Hoi Ha Wan and recorded 25 blasts over 5 days in Mirs Bay.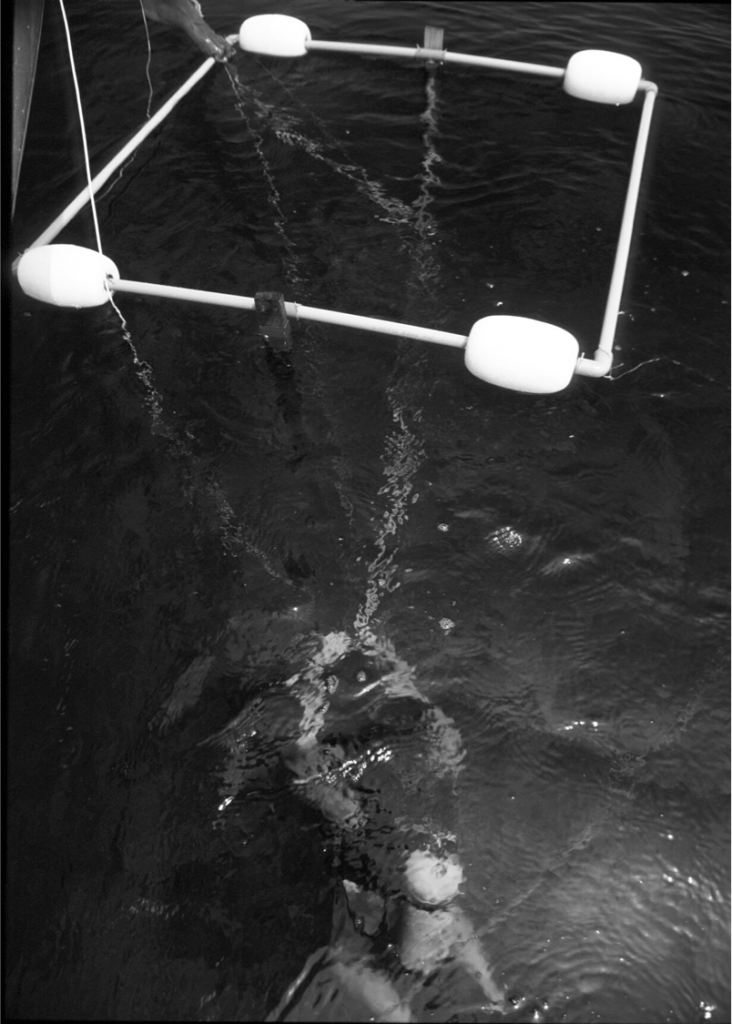 2006
The Design and Manufacturing Facility at HKUST donated three hydrophones, associated electronics, and underwater framework to support Teng Hoi's fish bomb detector system. Li Po Chun United World College Coral Monitoring students helped develop the detector system and launched it below the Marine Life Centre of WWF.
2007
The fish bomb detector was able to handle distracting noises such as snapping shrimp clicks which is common in the tropical seas, while capturing distant explosions.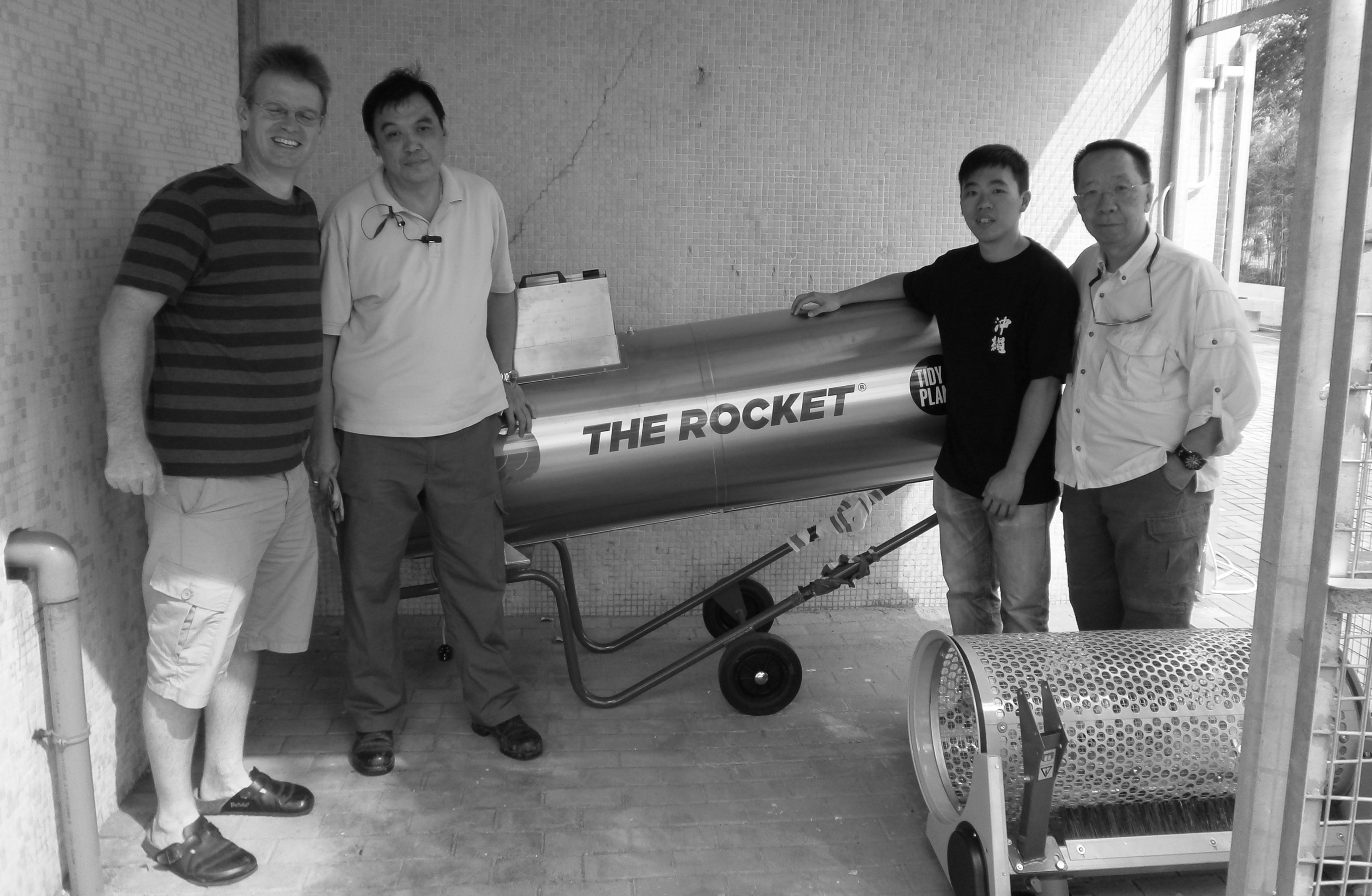 2007: Composting Program
Our interest in composting started from our work with a strawberry farm in 2007. While we set up deliveries to schools of organic strawberries as well as school visits to the farm, we were inspired by the potential of making compost within schools and taking it to the farm to help close the food cycle. 
2009: Carbon Trading Game
The game was first played in Li Po Chun United World College as a method to teach students about the carbon system and correlation between climate change, international relations, and sustainability.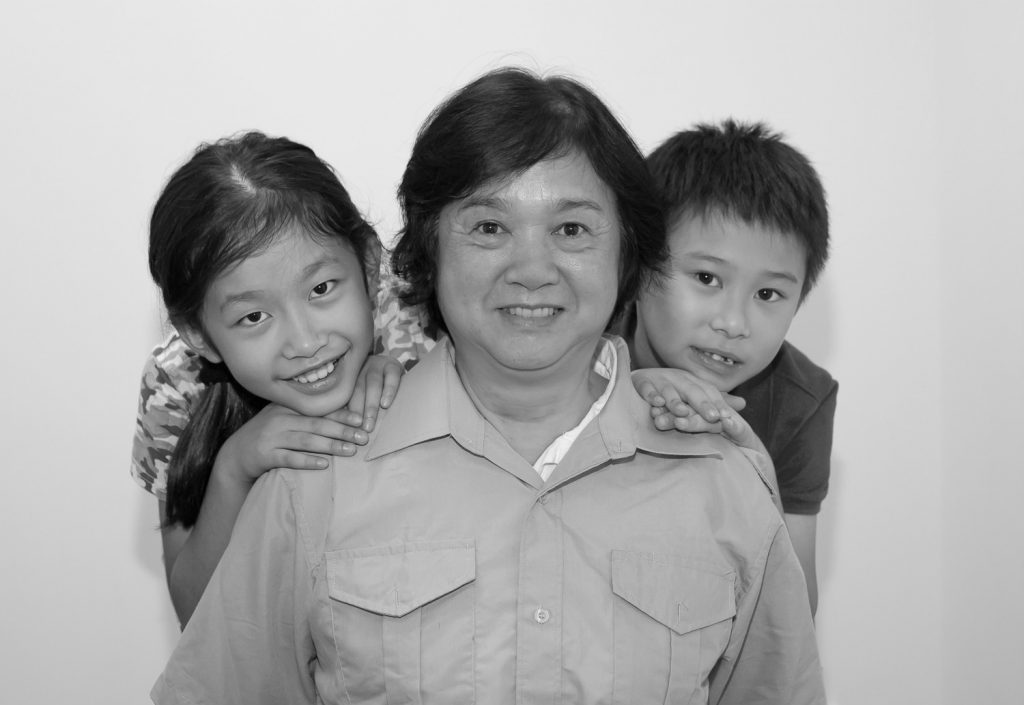 2013: Parents Power
Parents Power was established to create family-friendly workplaces and flexible jobs for parents.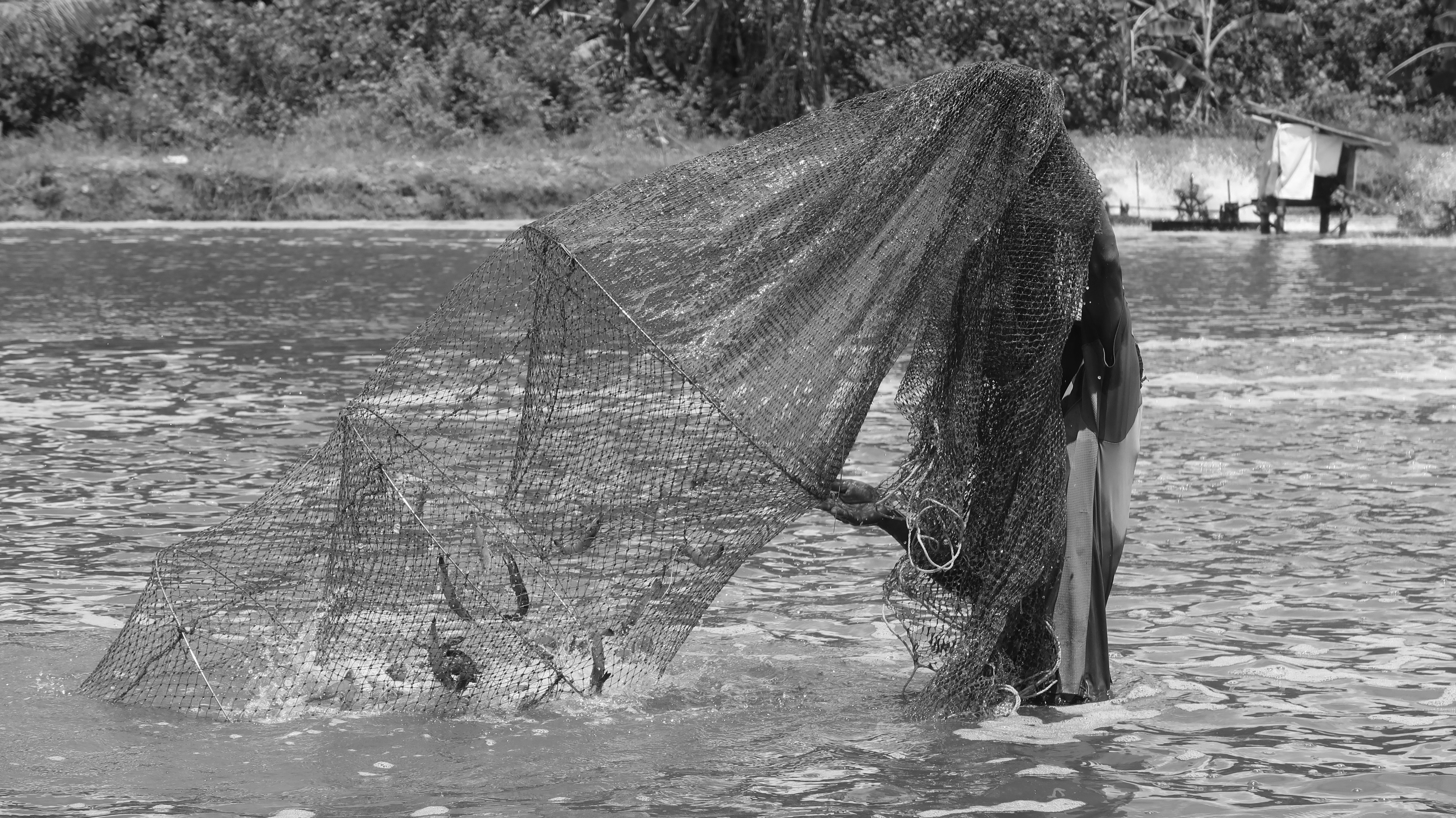 2017
Teng Hoi is running a number of highly successful programs and is currently trialing new projects such as the alternative income scheme for blast fishermen, waste oil recycling and horse bedding composting.  
Our Supporters
We would like to thank many people who have helped and continued to support Teng Hoi over the years, which enable our development to be built on stronger foundations. A big thanks to the following who have helped make Teng Hoi's work possible.