The founding story of Stop Fish Bombing started in the mid-90s with four people who would go on to independently develop three different organizations brought together by a common interest.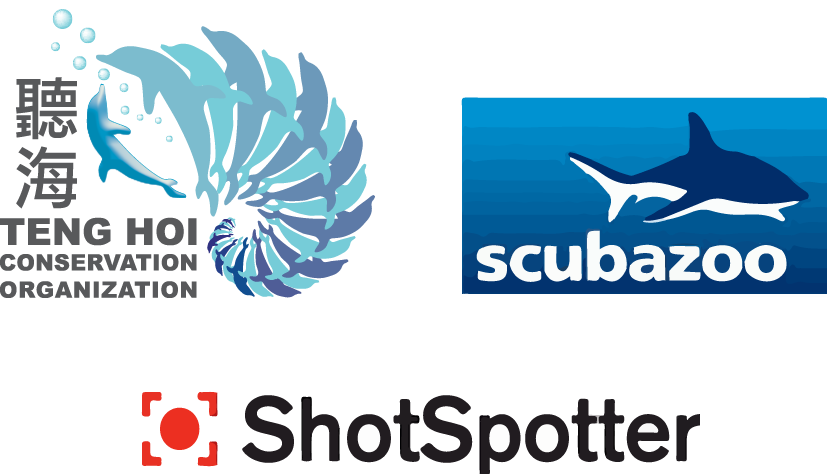 The Story
1994

Two scientists, Simon Wilson and George Woodman, were part of a team surveying Tunku Adbul Rahman Marine Park next to Kota Kinabalu in Sabah. Every day they heard and felt the kick from blast fishing.
1995
Simon Christopher arrived in Sabah with a video recorder and 50 tapes. He used the revenue from selling tapes of the underwater adventures of tourists to start building a library of underwater films and photos. He went on to found Scubazoo that now produces TV, books, and other media.
1995

Robert Showen used his knowledge of radar to start building a technology that would locate gun shots from the sounds they made. He went on to found Shotspotter in California. Shotspotter uses the time of arrival techniques to locate gunfire in over 80 U.S. cities. Violent gun crime has been halved in many cases.
1997

George moved to Hong Kong to teach at Li Po Chun United World College and started to collaborate with Reinhard Renneberg and Vincent Li of the Hong Kong University of Science and Technology (HKUST) to research detecting fish bombs by the sound they make underwater.
2002

Scubazoo was commissioned by the Department of Fisheries, Sabah to make a film to raise awareness and curb blast fishing.
2003

George and Simon went on to found Teng Hoi Conservation Organisation in Hong Kong and continued to collaborate with Reinhard and Vincent.
2004
Teng Hoi published its key findings that the location of explosions could be determined using acoustic sensors.
2006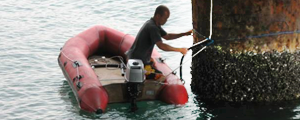 In November, Teng Hoi and WWF Hong Kong agreed to place a blast detection station for four months at the WWF's Marine Life Centre in Hoi Ha Wan. As well as keeping a listening ear out for blasts in nearby Hong Kong waters, the operation of the detection station has provided an invaluable opportunity in checking the functionality of the detector and improving Teng Hoi's blast detection software prior to a full pilot project in Sabah, Malaysia. The detector is designed to handle noisy environments whilst remaining sensitive to the sounds of distant blast events. Sources of noise local to the detector include WWF's glass bottomed boat, nearby fishing boats and snapping shrimp. They generate a lot of reef noise by using a specially adapted claw to create a clicking sound. Remarkably, the shrimp's claw creates a small underwater explosion and when a shrimp clicks close to the detector, Teng Hoi's software must analyse the sound and determine if it was a nearby shrimp or a distant blast event. By using a number of analytical techniques, the software has proven very reliable in distinguishing blast events from shrimp clicks. Over the course of three months of continuous monitoring, eight blast events were recorded. The detection station uses an array of three hydrophones to determine the direction of the blast sound. The results from the detection station have indicated much more blasting activity than anyone had suspected in Hong Kong.
2007

Teng Hoi had developed proof of concept for a fully automated detection system and held a press conference with WWF Hong Kong and HKUST on March 14, 2007 to announce that 8 explosions had been detected from the WWF Marine life center in Hoi Ha Wan, Hong Kong.
2015

Shotspotter  is an established tool for law enforcement against gun crime in US cities. Bob Showen of Shotspotter won inventor of the year award in 2014 from the Silicon Valley Intellectual Property Law Association. Scubazoo  is a leading production company for nature focused documentaries, working with broadcasters such as BBC, National Geographic and Discovery Asia. Teng Hoi is now running established environmental and educational programs covering food waste and climate change education with schools, universities, other NGOs as well as the commercial sector.
Present
We are starting our network of listening stations based in Sabah. By mounting more and more sensors onto boats and secure platform, we will expand our network. Blast data will be analysed in the cloud by adapting Shotspotter's proven technology for gunshot detection. Blast location information will be made available for law enforcement and efforts to suppress blast fishing practice.